COMPETITION CAR INSURANCE COVERING ON TRACK ACCIDENT DAMAGE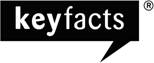 These are the Key facts that the Financial Conduct Authority (FCA) has asked us to bring to your attention. These are NOT the full terms and conditions. These are detailed in the Policy Wording. This summary does not form part of your insurance contract.
Name of Insurer: As stated on your Confirmation of Cover.
Type of Insurance and Cover: This policy designed to provide cover for your race car, should it be damaged as a result of an accident whilst under it's own power and being driven on a race circuit. The policy is operative whilst practicing, testing and racing (competing) but only for dates specified in advance.
Significant Features and Benefits (what is covered): Accidental Damage up to a maximum sum insured of £40,000 (or as otherwise specified in your Confirmation of Cover) in the aggregate. This is the maximum claimable amount during the policy period. The sum insured can be exhausted by numerous claims or just one claim. Once the insurers have paid a claim or claims totalling the Aggregate Sum Insured, the insurers are discharged of their liability and you will have to reinstate your policy via the website
Fire and Theft of the insured items from the specified premises and whilst is storage and transit to and from a race meeting / while attending a race meeting.
The costs of repairing the insured items or, if insurers decide, pay you or the legal owner (should the insured items be subject to hire purchase or lease) an amount in full settlement. Any amount paid cannot be more than the market value at the time of accident / loss and all claims are subject to an excess/deductible as shown on the Confirmation of Cover. In the event the claim is settled as a total loss the insurers have the right to decide to keep the salvage.
Significant and Unusual Exclusions / Limitations:
• Damage to the internal components of the engine, gearbox or transmission.
• Damage to any part that has suffered mechanical or electrical breakdown, howsoever caused
• Liability to other participants, to any third parties or to passengers or any property damage
• Consumable items such as tyres, oils, linings etc.
• Extra costs involved in repairing specialised paintwork and logos unless specifically agreed
• Shipping / Transportation / Recovery costs
• Labour costs in respect of routine dismantling and re-assembly
• Damage caused by direct deployment of fire extinguisher foam (or similar)
• Loss or damage to the car whilst being driven by any person other than those specified within the Confirmation of Cover
• Any loss of revenue / loss of sponsorship or other consequential loss
• Loss or Damage caused by:
1. Kerbing - caused to the car by driving over kerbs
2. "Battle Scars" - cosmetic damage caused during the course of an event which involves rubbing, touching or bumping
Duration of Contract: Your policy is effective for the individual dates specified on you Confirmation of Cover. These are short term policies. You can make repeat purchases but policies are never "renewed" in the conventional sense of an annual 12 month policy of insurance.
Review Your Requirements: We always recommend that you review your personal circumstances periodically to make sure this insurance is still suitable for you.
Cancellation Rights (Cooling Off Period): If, having applied for this insurance, you decide that you do not want it after all, simply write to MORIS.co.uk within 14 days of receiving your insurance documents and all cover will be cancelled. You will only be entitled to a refund within the cooling-off period on the condition that you have not had any benefit of the policy. This means you have not made a claim or been practicing, testing or racing since your policy started.
How to Claim: Claims notifications should be made on-line within 48 hours of the accident. Click on "Claims" of the MORIS.co.uk homepage. Please follow the guidelines outlined in "Instructions" or "Procedure". Should you need to speak to someone please call us on 020 3427 5960. Our office hours are Monday - Friday 9.00am to 5.30pm (excluding bank holidays). Further details of claims procedure can be found within your policy and on the "Claims" link on the moris website where the role of a loss adjuster is also explained.
Compensation Scheme: Lloyd's insurers are covered by the Financial Services Compensation Scheme. You may be entitled to compensation from the Scheme if a Lloyd's insurer is unable to meet its obligations to you under this contract. If you are entitled to compensation under the Scheme, the level and extent of compensation would depend on the nature of the contract. Further information can be obtained (10th Floor, Beaufort House, 15 Botolph St, London. EC3A 7QU) by phone on 0800 678 1100 or 020 7741 4100 and on their website at www.fscs.org.uk